What happened during the last two years regarding to the massive shift of employees to remote work, more intensive introduction of IoT and AVL, the use of telemetry analysis algorithms for commercial purposes through artificial intelligence in order to prevent probable emergencies have proved the critical role that Wi-Fi wireless networks play not only in business processes, but also in the formation of the digital interior of the urban environment.   Nowadays, huge amounts of data exchanges are common in not only commercial networks, but also in state networks – ranging from traffic sensors on the roads to information regarding employees and visitors, as well as monitoring public facilities.
Unlike during the early years of development of 4th and 5th generation Wi-Fi technology when open-air wireless networks were considered largely as a means of ensuring the comfort of an employee or a visitor, currently it has already become a part and parcel of the infrastructure of large commercial and public facilities, which accounts not only for Internet traffic of users, but also for control networks, multicast broadcasting to information panels, video surveillance systems on mobile objects such as elevators, service equipment and attractions.   All of this places competing demands on the wireless infrastructure: on the one hand, it calls for greater throughput and shorter connection times for many users, while on the other, it calls for speedy and affordable coverage of areas where wireless networks have not yet been set up.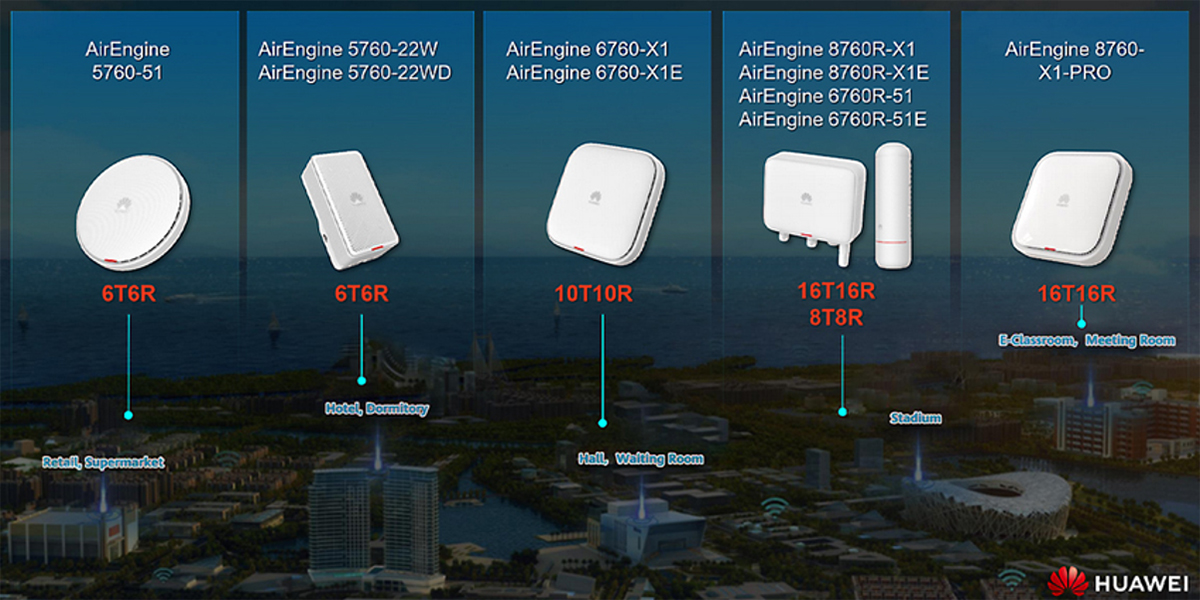 A complete selection of equipment for deploying high-performance public Wi-Fi for locations with a large density of devices and challenging operation conditions is available from Huawei Company. Previously, we looked at the technological features of AirEngine access points for indoor installation (link to the article), but currently the AirEngine 8760R-X1 and AirEngine 6760R-51 models, which have an extended operating temperature range: from -40 to 65 degrees Celsius, a dust and moisture protection case that complies with the IP68 standard, and triple radio communication with the selective mode of operation of the add-on, are top-tier devices for outdoor installation.
AirEngine 8760R-X1
Three radio modules are employed in Huawei AirEngine 8760R-X1 design, one for the 2.4 GHz and two for the 5 GHz frequency bands. Depending on this, the device can operate in one of three modes:
2,4 GHz (8×8:4) + 5 GHz (8×8:8),
2,4 GHz (4×4:4) + 5 GHz (12×12:8)
4 GHz (4×4:4) + 5 GHz (8х8:8) + RF independent scan mode.
Each radio module can have up to 16 SSIDs assigned to it, each of which can offer a different service across a separate network with unique security settings.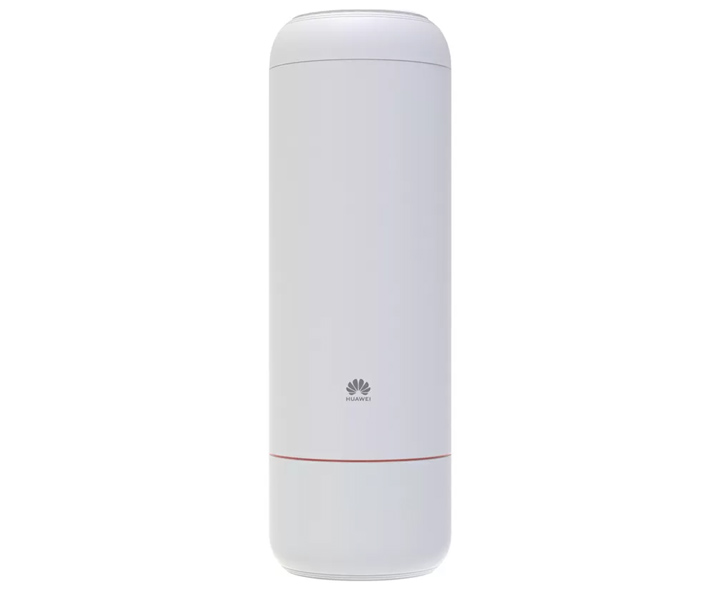 The maximum throughput of the AirEngine 8760R-X1 is 10.75 Gbps «over the air», therefore, the design provides for connection to the distribution network via a 10-gigabit interface both via a copper PoE++ interface and through optics, for which there is an SFP + slot on board, which is especially important when installing the device in large open areas, in parks or in historical buildings with long spans. A 1GE PoE downlink is also implemented by the interface group to connect one IoT device, which can be a security camera.
The AirEngine 8760R-X1 model should be highlighted as having a very high power consumption of 21 W in standby mode and up to 53 W in peak mode (excluding the connected IoT device via the Downstream port). According to the 802.3bt (PoE++) standard, the device is supplied with 56 V of PoE power. Switches or PoE injectors of the highest power class—the class 8—can be used as the power supply if they are purchased along with the access point. You can compare its size to a PoE injector for a typical ceiling-mounted access point in the image below.
Returning to the connection interface, I'd like to point out that electrical calculations indicate that there are notable losses of up to 20 W per 100 meters of category 6 cable in the PoE cable at peak voltages and rather big currents passing through it. Therefore, it is not recommended to utilize cables while installing such powerful PoE access points, and instead, cables of category 7 with a cross section of AWG23 or higher are used directly from port to port and joined by RJ45 connectors with steel cases. The RJ45 port on the access point features a strengthened metal cover to work with such connectors (pictured below in the center).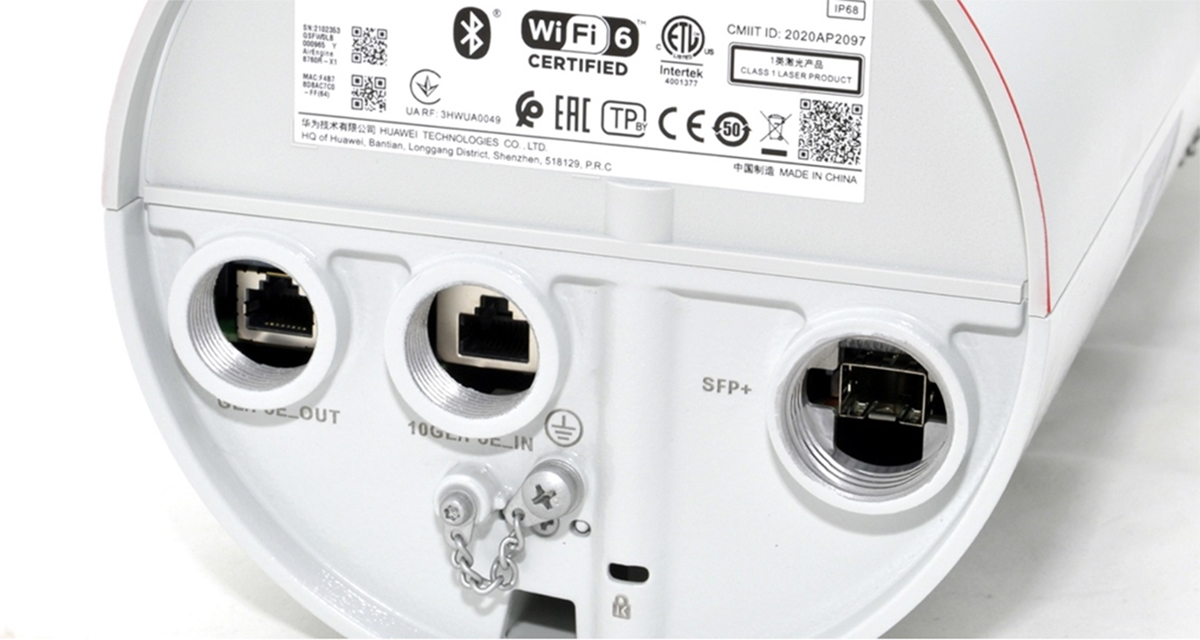 I want to call attention to the antenna group's design, which uses a cascade of printed emitters on two common boards to create a radio beam in the vertical plane, which is then hidden by a wave-shaped metal reflector. There are metal emitters in a horizontal plane between the reflector and the aluminum cover that encases the electronics component. Shielded coaxial cables with SMA connectors are used as feeders, further demonstrating the superior quality of the product we are using.
A wave with a weakly developed reverse lobe in horizontal polarization and a distinct main lobe in vertical polarization is produced by a high-frequency component that is this complex. The corners of the squares or the middle 1/3 of the rectangle on the mast, as shown in the diagram, are the best places for installation. Gain values of 10 dBi in the 2.4 GHz band and 11 dBi in the 5 GHz band are comparable to devices with external antennas. Additionally, a Bluetooth 5.0 low energy module that supports location services is integrated into the AirEngine 8760R-X1.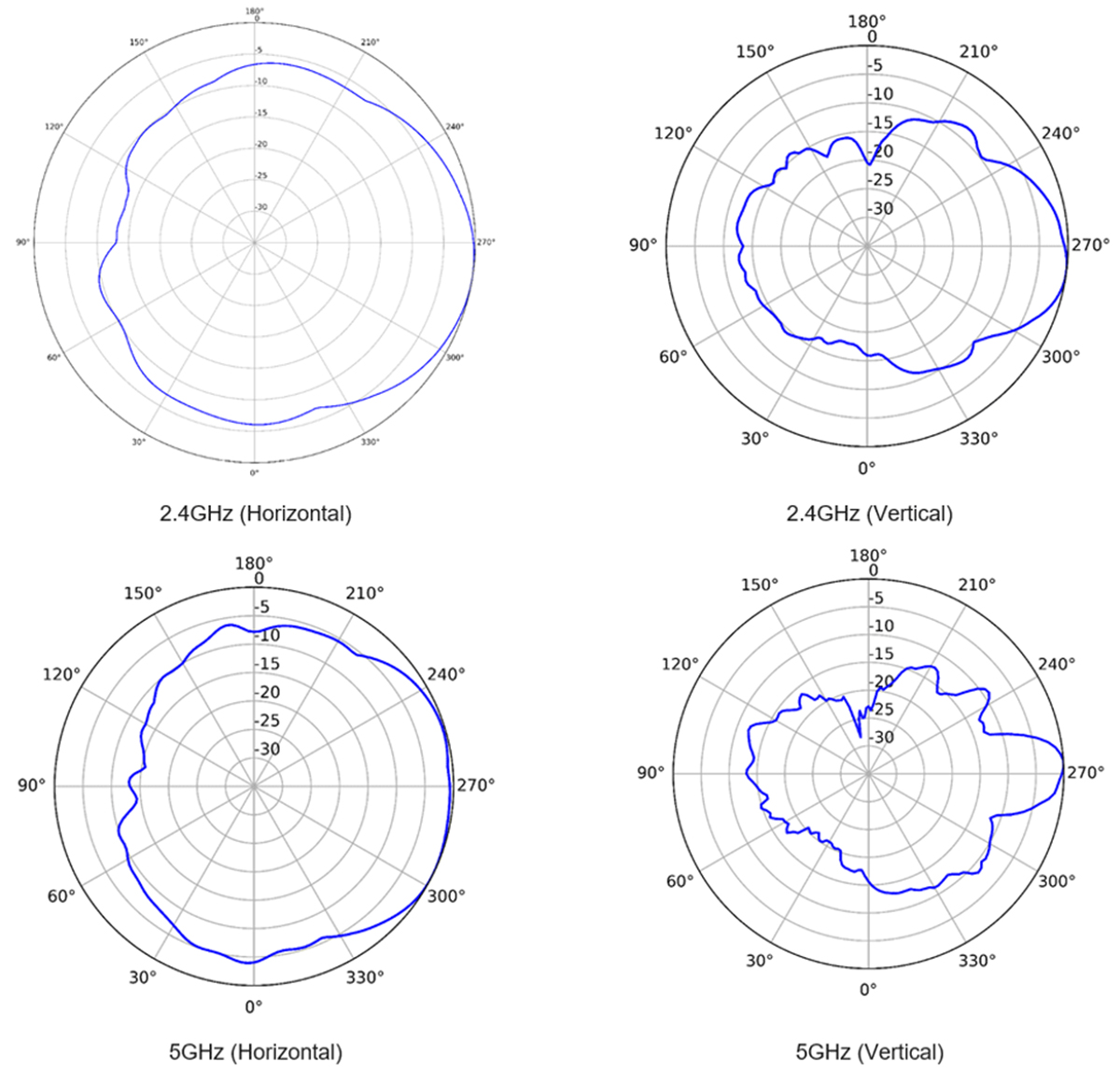 I'd like to add that Smart Radio technology provides a software solution to the issue of radio signals from different devices interfering with one another. Its main feature is the ability to coordinate access points operating in the 2.4 GHz band up until the radio module is completely turned off or is switched to the 5 GHz band (depending on the model, the algorithm is different). Additionally, you may locate and distinguish extraneous sources of radio interference that hinder Wi-Fi using the Huawei NCE-Campus mobile application. These include microwave ovens, wireless accessories, and baby monitors that use the 2.4 GHz range. After determining the source of the interference, you can either repair the offending equipment or plan a Wi-Fi channel swap to a different channel.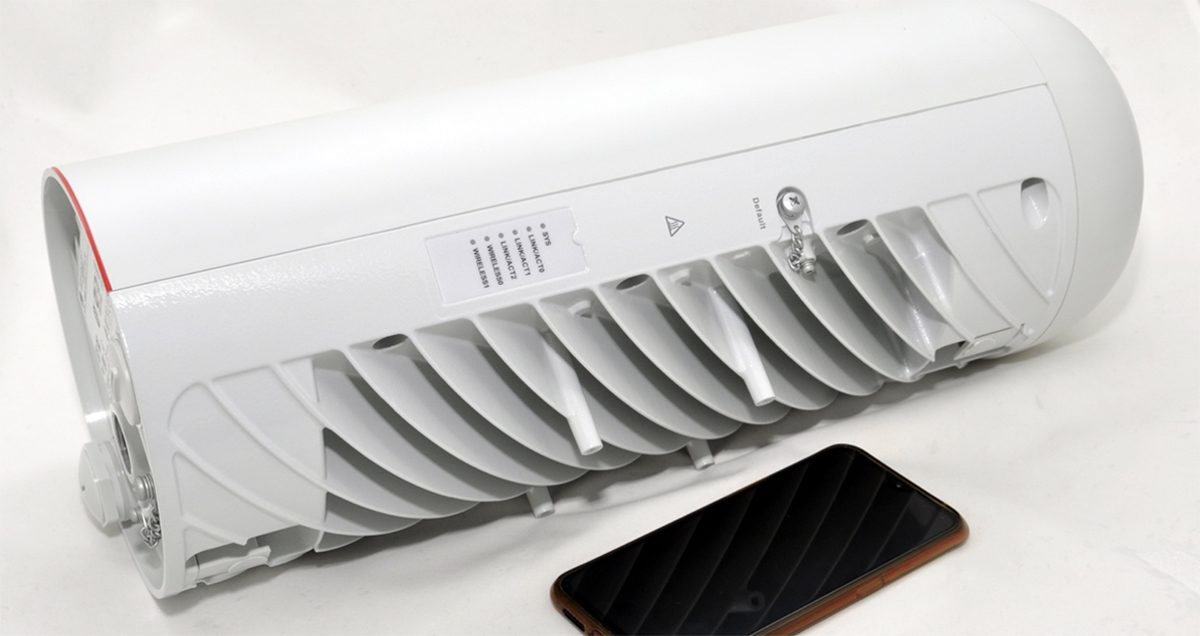 In terms of its physical characteristics, the AirEngine 8760R-X1 model has a diameter of 165 mm, a length of 387 mm, and a weight of 4 kg. The case is sealed at the top with a semicircular cover, and at the bottom with a cylindrical skirt, under which connection connectors as well as a Kensington lock slot—which is crucial when placing the device in a public setting—are hidden. A hardware reset button is concealed above the LED indication on the side panel, behind a hermetically fastened screw.
Model AirEngine 6760R-51
The AirEngine 6760R-51 series devices preserve the flagship technological stack that we have already studied while being built for the most typical applications, such as sports fields or shopping mall parking lots, i.e., at a reduced load.
The access point can achieve a maximum throughput of 5.95 Gbps using a 4×4:4 antenna configuration for each of the bands (1.15 Gbps in the 2.4 GHz band and 4.8 Gbps in the 5 GHz band). Here, a third radio module is also used, and it can either operate in the mode of continuous radio frequency scanning or for customer support.
Installed are a 5-Gigabit RJ45 PoE++ twisted-pair port, an SFP+ slot for 10-Gigabit optics, and a 1-Gigabit PoE downstream channel that can be used to link an IP camera to the distribution network.
The antenna group in this instance is implemented by two boards, behind which is mounted a complex-shaped reflector and on which emitters are situated. I would like to draw attention to the fact that the vibrators are carved on the fiberglass board's two sides, and some of them seem to face the reflector with their metal side in an exceedingly peculiar way. Shielded coaxial cables with SMA connectors are likewise utilized to connect to the RF components, and the antenna for the integrated Bluetooth module has not changed. Despite the radiation pattern becoming somewhat more convex in horizontal polarization and almost losing the reverse lobes in both types of polarization, Huawei Company was able to maintain antenna gains at the same flagship level of 10 dBi for 2.4 GHz and 11 dBi for 5 GHz.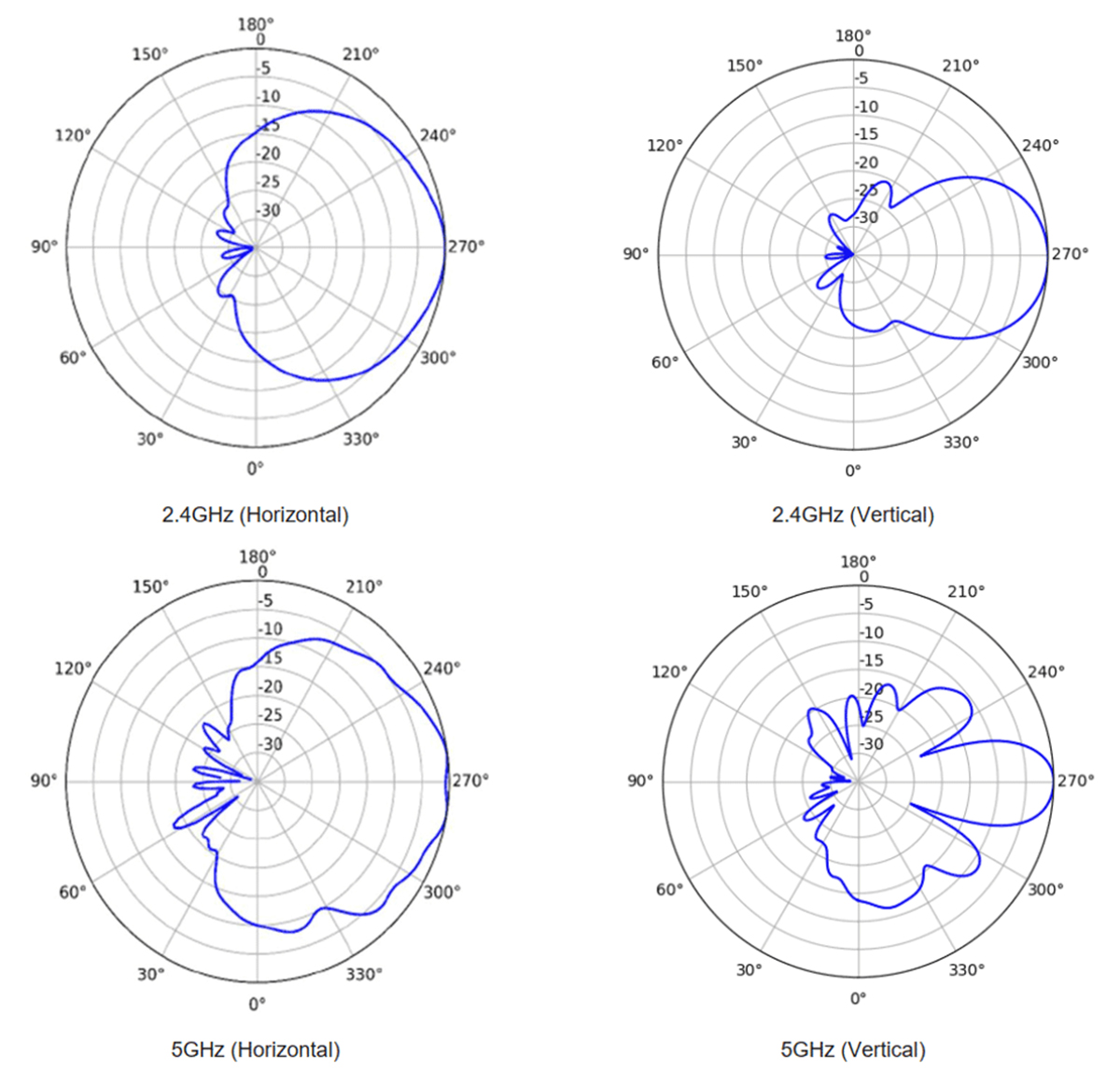 This means that the AirEngine 6760R-51 model can be mounted on a building's walls without worrying that the access point will have an impact on the radio environment inside the structure.
The access point's motherboard dissipates heat to a sizable radiator on the inside and wall of the molded casing, whose interior surface mimics that of the «death star» from Star Wars :), with a total power usage of up to 35 W without the daughter PoE device.
Built-in software
The issue of government and defense and security of commercial networks is becoming more pressing today. The space for potential cyber attacks grows with each new application, personal device, or integration with Internet of Things (IoT) commercial processes. Now that networks with built-in Wi-Fi security are replacing models with network perimeter protection, the security paradigm itself is also evolving. Huawei AirEngine access points offer an astounding array of network isolation-providing technologies at their disposal.
Huawei AirEngine access points run in gateway mode at first, which the company strongly advises. Connected clients are protected by NAT, and you may configure your own IP address range, packet filtering rules, and routing tables for any wireless network using your very own DHCP server! Isolation is used at the second level to restrict IoT devices and visitor connections. Each radio module can have security against Flood, Weak-IV, and Spoof individually set via the interface, and keeping an eye on network activity will help you make the most of the bandwidth that is available by giving operational applications for employees priority.
Thanks to the traffic classification methods included into the AP utilizing L7, fair access to the band is implemented. The device can recognize when a VOIP client is using an application or viewing a broadcast of video streams, and depending on the importance of each activity, it will give more crucial activities priority.
All of the aforementioned is accurate for the FAT mode of operation, in which each access point is set up using a web interface and has the ability to serve as a controller for other APs running in Fit mode. It makes sense to assign administration duties to the Campus Network Solution cloud controller for large-scale projects involving thousands of APs, while Huawei has an intriguing hardware controller for medium-sized projects involving up to 256 hot spots.
Huawei AC6508 controller
When implementing a unified wireless network management system, the Huawei AC6508 access controller is made to manage 512 access points. With its utilization, wireless networks can more easily function as self-healing organisms where a failing AP can be replaced with little to no loss of coverage.
Policies for establishing access criteria and automatically connecting devices form the basis of access control for customers, operational devices, and staff.
Huawei AC6508 has 10 gigabit Uplink slots in SFP + format and 1 gigabit downlink ports in the number of 10 units with link aggregation function and a total bandwidth of 6 Gbps. Built-in identification of L4 — L7 layer applications gives administrators the ability to identify costly P2P traffic and prioritize based on application control, even before unwanted traffic passes from the radio channel to the wire.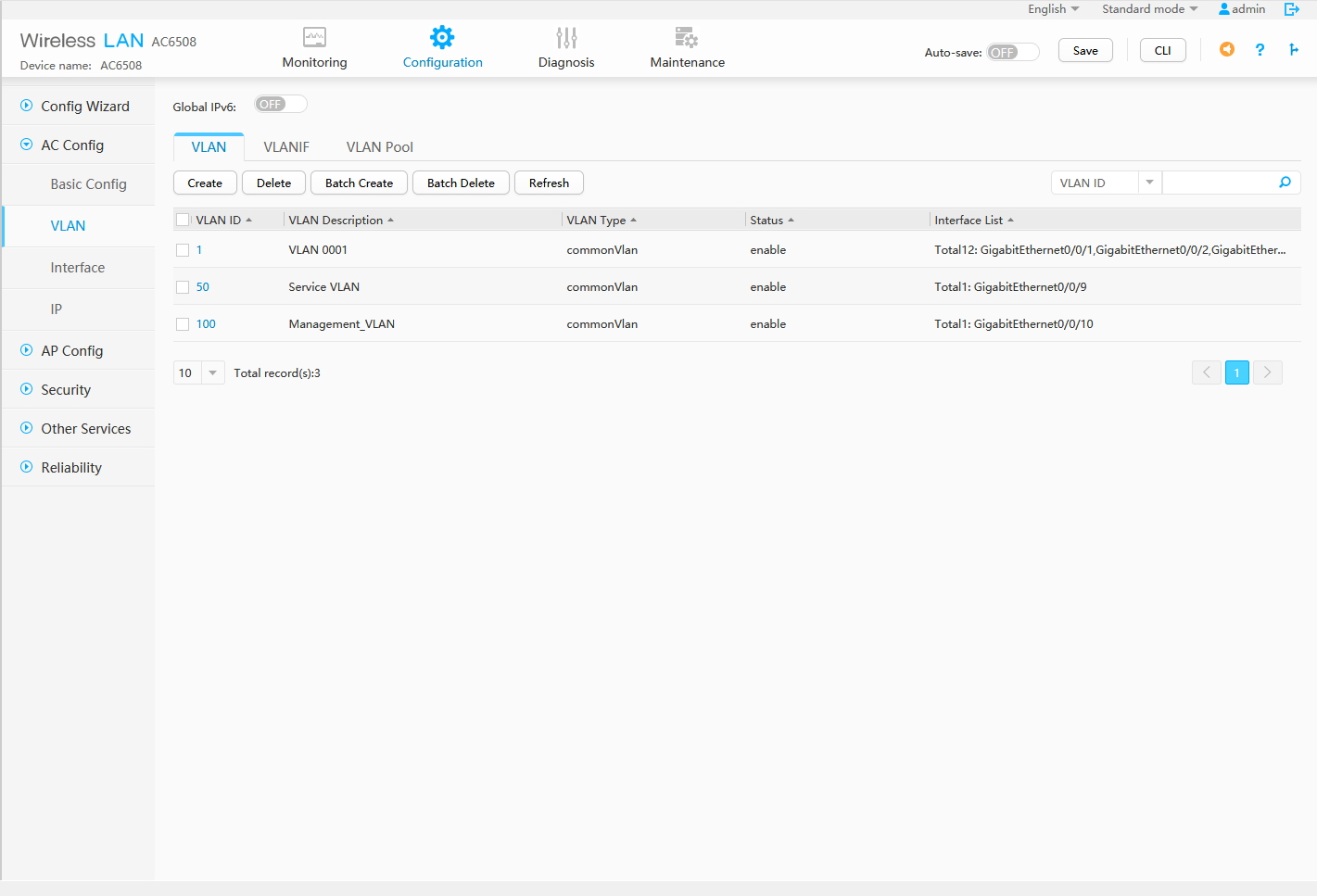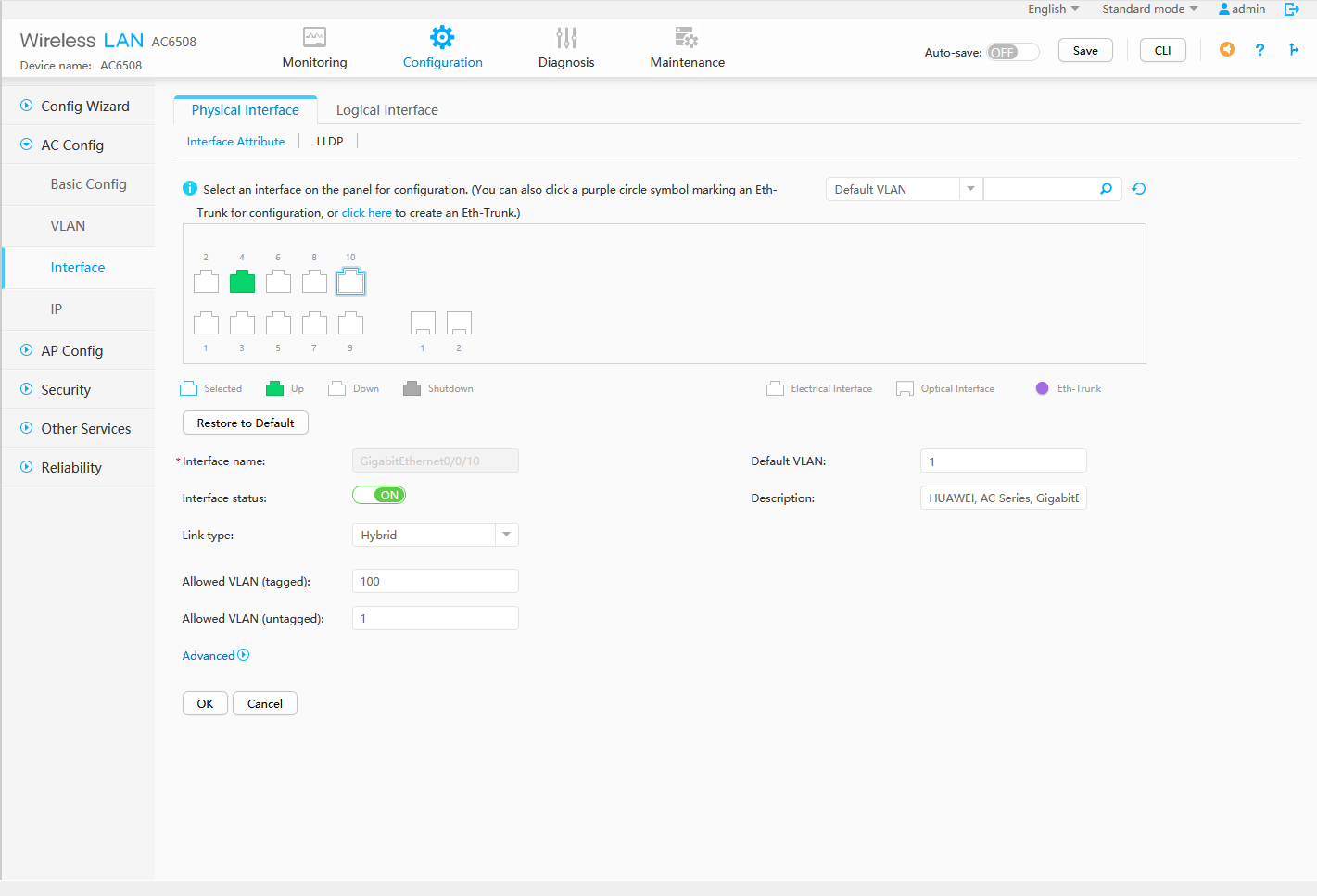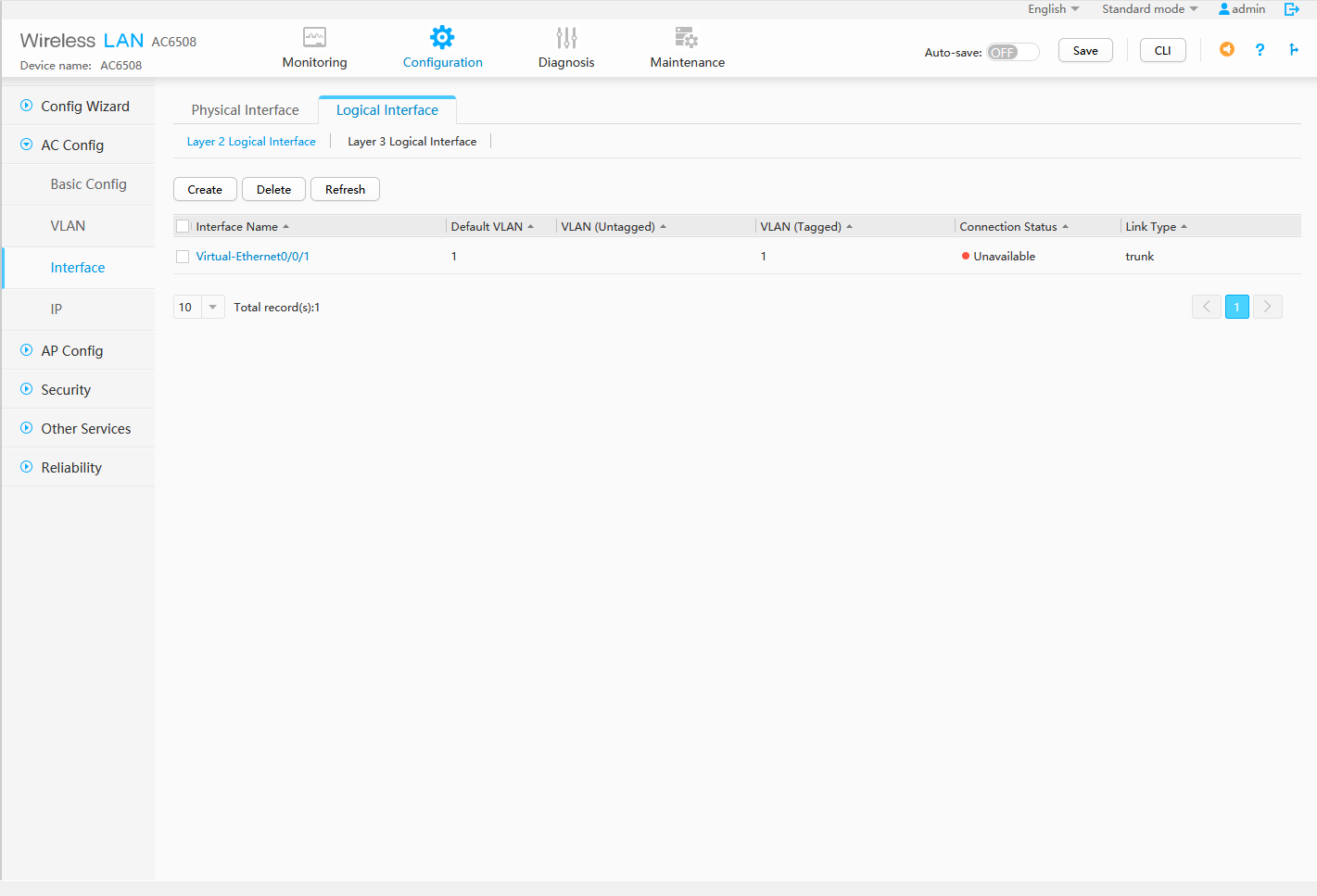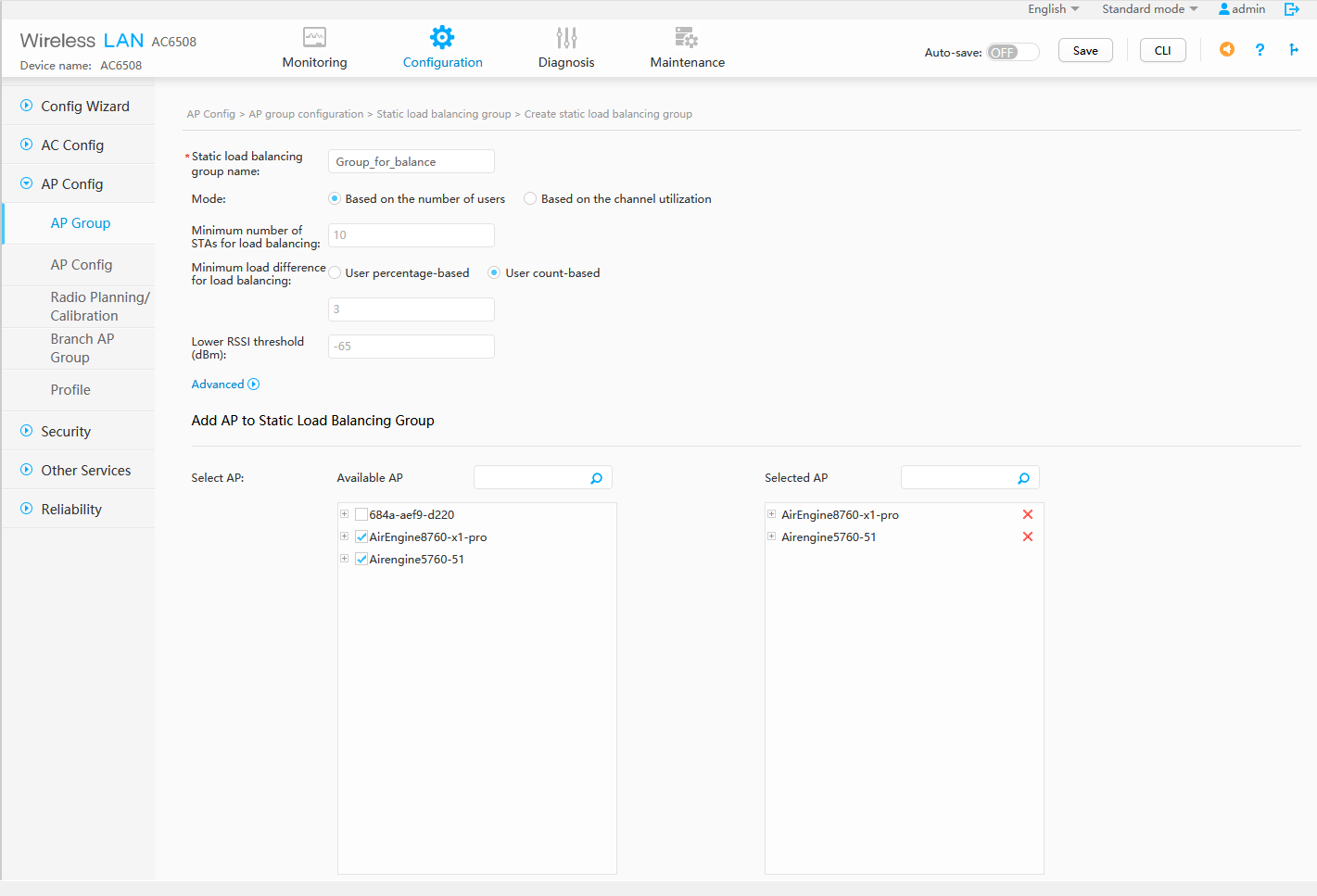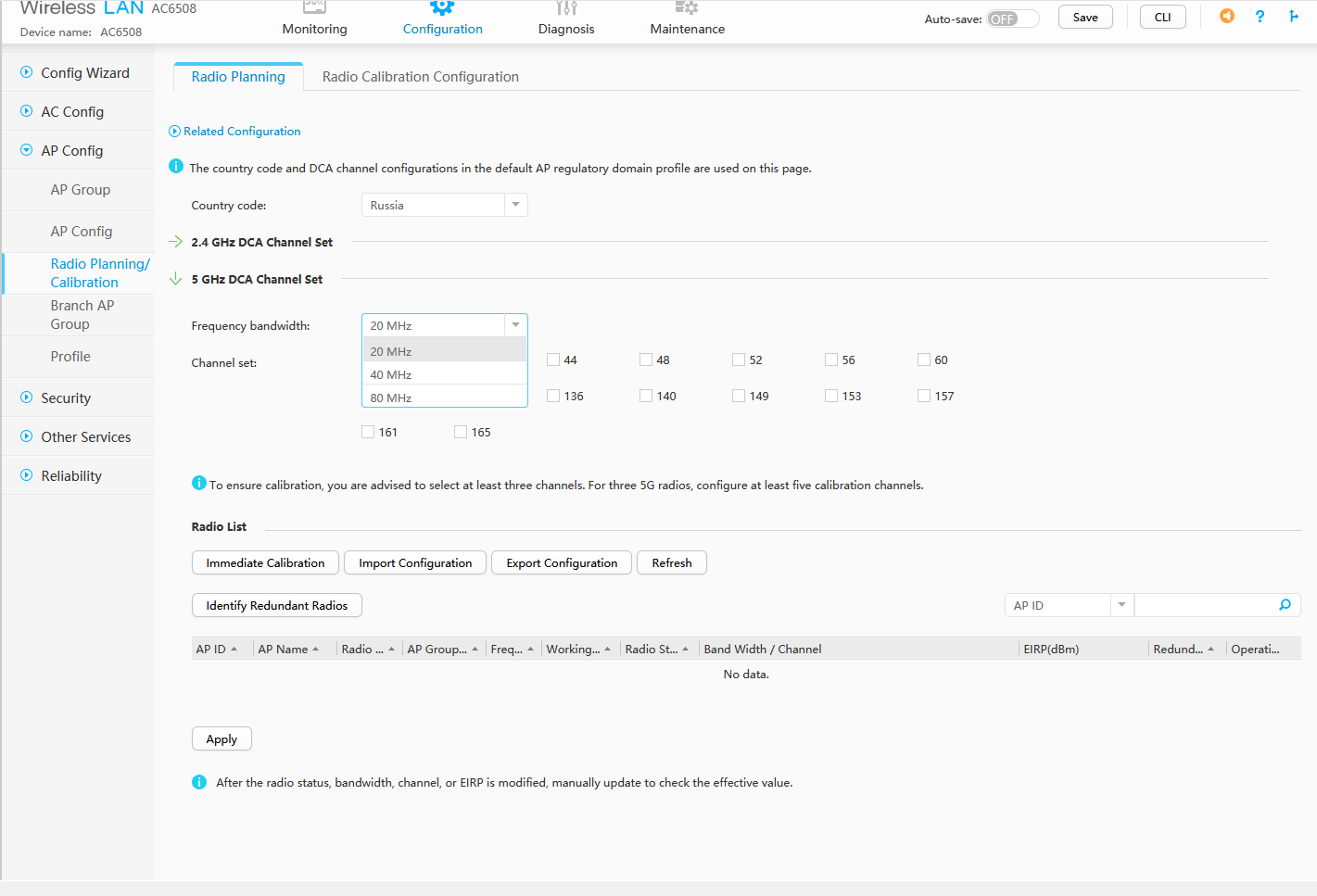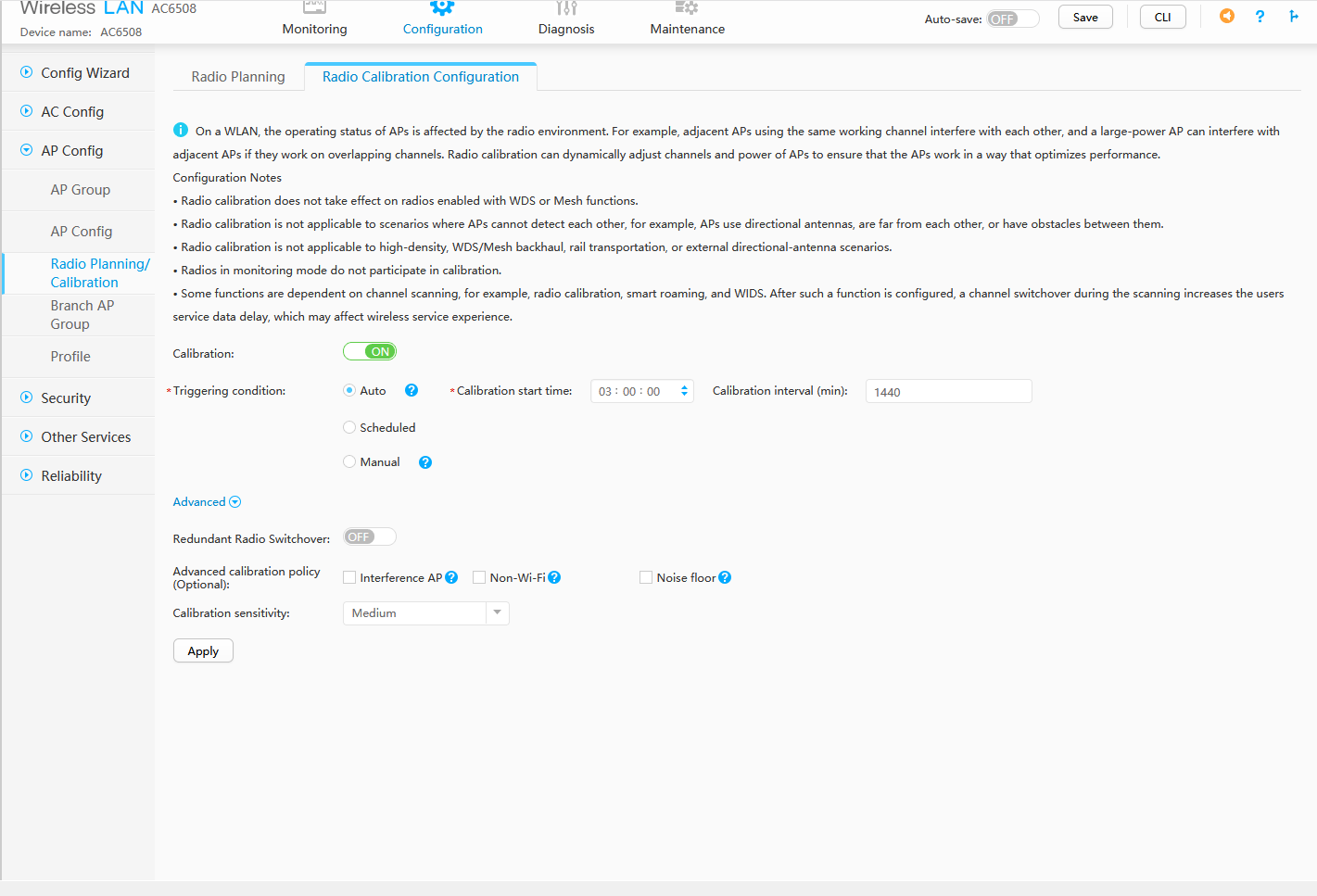 The Huawei AC6508 controller connects access points behind NAT and gives them private IP addresses in order to constrict the WAN's attack area. Nevertheless, the opportunity to create peer-to-peer mesh networks is still there. The technology of «true seamless roaming» is implemented at the expense of the controller; in this method, the client connects to the new AP first and only then disconnects from the old one.
However, regrettably, proactive network security techniques that can use machine learning algorithms to detect up to 75% of likely network failures have found their implementation in a different CampusInsight software and are not part of the controller.
Testing
Access points were established at a height of 50 meters in dense multi-story urban infrastructure, after which the smartphone assessed the range at which Wi-Fi catches. The table has been updated to include data from Zyxel WAC6553D-E access points with omnidirectional antennas and Huawei AirEngine 8760 Pro access points with Smart Antenna technology for comparison.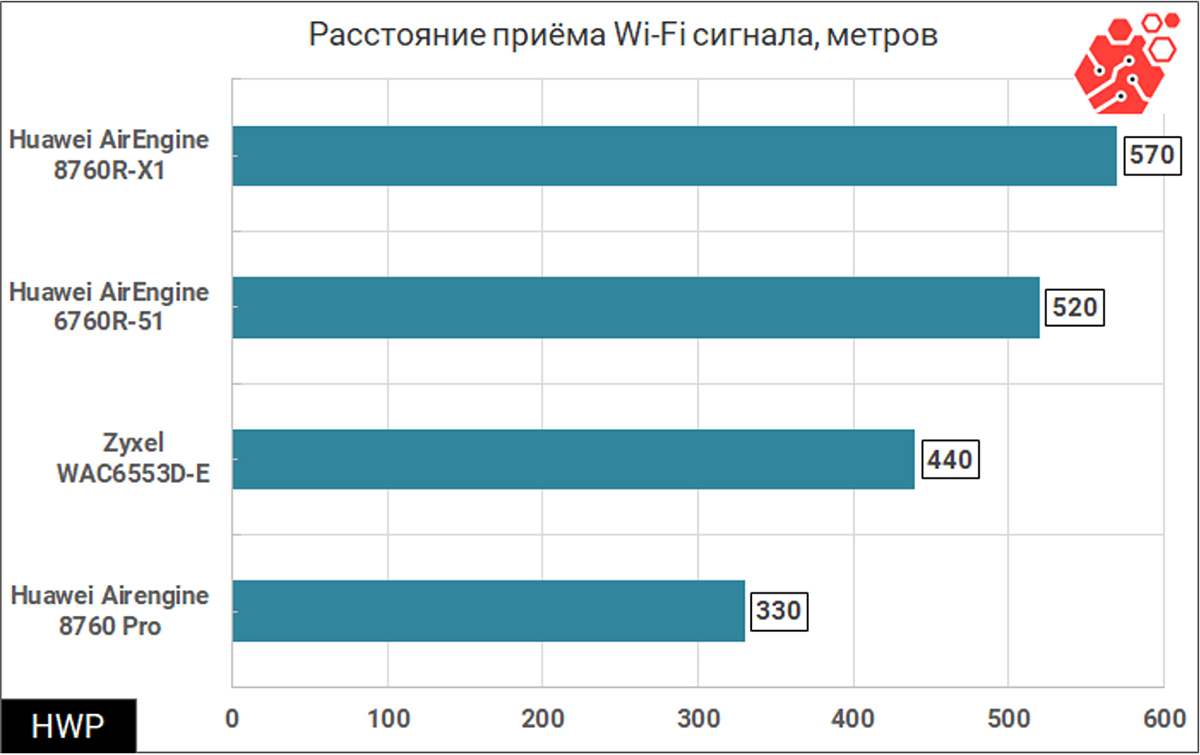 Given the architecture of the antenna device, it is not really unexpected that the range of the AirEngine 8760 outdoor access points is insurmountable.
Conclusions
The Huawei AirEngine series offers features suitable for businesses, as well as reduced total cost of ownership (IoT) and operational effectiveness. The local focus for point tasks, which are implemented both as an extension of current networks and in the form of independent projects, sits next to the global coverage of the various application scenarios here.
Regarding the claim that more expensive flagship access points lower project costs, it is important to keep in mind that local configuration of NAT, QoS, routing, and access policies on the AP can sometimes result in cost savings on L3 switches and security gateways. In addition, in edge project deployment scenarios, it is simple to connect the hotspot to the service provider's network without the need for a separate firewall. Small projects allow you to extend your network without constraints in accordance with the demands of business and society by using FAT mode, which converts the primary AP into control of child access points.
Equipment provided by Marvel Azerbaijan
Marvel-Azerbaijan is a broad-based distributor that offers a variety of goods from major manufacturers to the Azerbaijani market, including laptops, PCs, servers, storage systems, telecommunications and related peripherals, mobile devices, software, and much more.
Marvel Azerbaijan has developed a solid reputation as a trustworthy business partner in Azerbaijan thanks to its extensive expertise and high degree of professionalism.
The foundation of our interactions with our partners is the availability of a broad range of equipment from the warehouse, a developed logistics system, flexible pricing, commodity loans, quick international delivery times, marketing, informational support for partners, technical support for partners, electronic interaction services, training and equipment manufacturer authorization, delivery to the regions with the option of selecting the best transport schemes.
Encourage the best among them with special prices, special delivery terms, and special marketing initiatives as a necessary condition for working with partners.
Our mission is to fulfill the ever-increasing demands of the IT sector by offering consumers top-notch, cutting-edge IT solutions that are also backed by exceptional customer care.